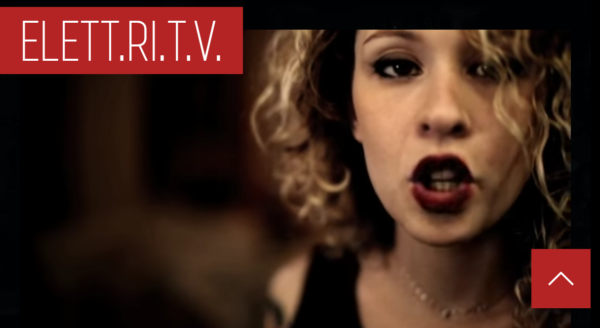 🎥#elettritv💻📲 Dyandra, nome d'arte di Diandra Danieli cresce a Terni, studia a Bologna, vive e lavora a Roma, ha insegnato in Nepal a kathmandu e ama il mondo, ma prima di tutto inizia a studiare la sua prima passione, il canto, senza tralasciare la sua seconda passione,quasi professione, per i tatuaggi, con cui ha aumentato il suo fascino….
Inizia dalla musica classica, nell'adolescenza ama il #rock e l' #hardrock, come Marilyn Manson o i Queens Of The Stone Age, per poi arrivare alla scelta di affinare la tecnica studiando "Canto jazz" Si è, così, follemente innamorata di Miles Davis e Billie Holiday, il primo, tatuato anche nella pelle.
A un passo da te, è un singolo dell album in uscito a Maggio 2016. Autori, Marco Petriaggi, Alessandro Barocchi & Diandra Danieli. Voce, Diandra Danieli, Prodotto da Altatensione.
>> Diandra Danieli Canale [VIDEO]
The Banditi – Bello ricco e famoso [VIDEO]
>> http://www.elettrisonanti.net/2019/12/04/the-banditi-bello-ricco-e-famoso/