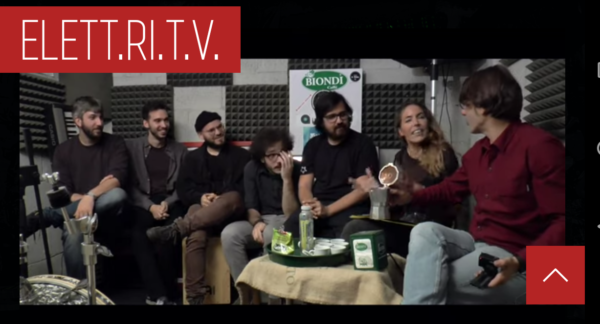 🎥#elettritv💻📲 Nel quindicesimo episodio di Garage e Roll – sotterranei musicali – web serie musicale itinerante on the road – hanno aperto le porte della loro "tana creativa" nei quartieri Valle Aurelia e Monteverde di Roma i The Royal State una band nata nel Marzo 2018, frutto di un progetto solista di Federico Pegan, compositore delle musiche del progetto ed autore dei testi. I generi Pop, Rock, Acoustic e Folk sono i prevalenti in questa formazione, ma dato il background dei suoi componenti si evincono varie influenze musicali.
A completare la formazione live, Matteo Noto (chitarra solista), Lorenzo Guidobaldi (basso), Matteo Di Stefano (tastiere), Andrea Geremia (batteria).
La band parte da subito con la registrazione del primo disco "Off The Shore", prodotto,mixato e masterizzato da Vincenzo Mario Cristi (VanillaSky), produttore di Vanilla Sky, Roads Collide, My Last Fall, Terra, Scenario, il quale ha inoltre preso parte a produzioni artistiche di Marco Mengoni ed Enrico Ruggeri. The Royal State, contemporaneamente, affianca la produzione del primo LP ad una intensa attività live dove propone parte del disco in uscita nel 2019.
>> Canale [VIDEO] YouTube The Royal State
>> https://www.garageeroll.org/