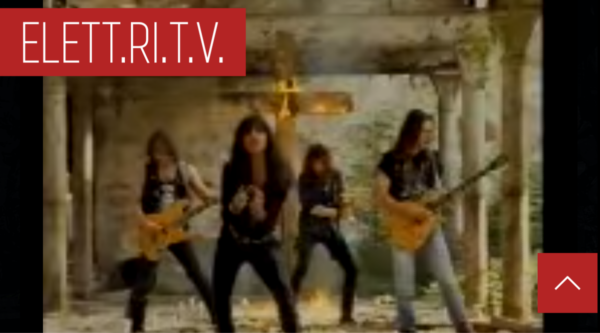 🎥#elettritv📲💻 Viene dalla scena #punk, dagli scantinati del #rock meneghino, Clara Moroni, dopo aver militato in alcuni gruppi punk milanesi, influenzata dai Sex Pistols comincia le prime esperienze nell'underground con The Arms, prima da batterista e subito dopo come cantante. Poi canta nei Kubrick (un gruppo milanese dark rock), Siouxsie and the Banshees e Bauhaus. Vive a Londra, dove assorbe le nuove tendenze musicali, tornata in Italia, dopo attività in studio e collaborazioni, nel 1990 nasce il progetto Clara & Black Cars, band rock, a formazione variabile con: Giacomo Giannotti – tastiere, pianoforte; Clara Moroni – voce, cori; Luca Testoni – chitarra solista, Claudio Golinelli – basso, Beppe Leoncini – Batteria, che sfornano il brano in video sopra…. >> www.antiwarsongs.org/no che no che no
La rockers dallo spirito ribelle accompagna con la sua voce i concerti di Vasco dagli anni novanta, continuando la sua cariera solista, ormai internazionale, in Messico e in Giappone..
In Bambina Brava dove si racconta, "racconta la liberazione degli schiavi" dice nella [VIDEO] intervista….
>> I video di Clara in tour con la combriccola del blasco: MissClaraMoroni/videos sono realtà, in fondo un atto rivoluzionario.
>> La mia rivoluzione Rock leggi
>> Se avessi un figlio rece [VIDEO]