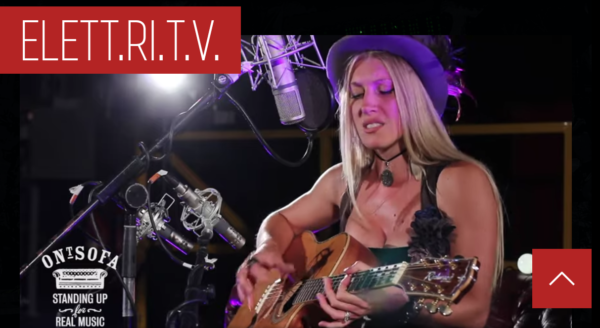 🎥#elettritv📲💻 Jilly Riley e' un'artista cantautrice e chitarrista che viene dal South Elmsall nel West Yorkshire in Inghilterra. Cosi si descrive dalla sua biografia: Dall'interno della camera da letto sul retro di una casetta gialla ………. sotto l'oscurità del ghetto di una ex area mineraria dell'Inghilterra settentrionale, l'artista soul psichedelico, Jilly Riley, fonde poeticamente i colori di funk, blues, rock, world soul e più recentemente, hip hop …… creando uno stufato eterogeneo dal sapore musicale unico, a cui la sua voce piccante ma piena di sentimento sono il contrasto che la contraddistingue. Radicata nel principio dell'amore universale, con una sana dose di attivismo, il suo gulasch musicale trasuda passione, liberta' ed uguaglianza…. tratto da [Bio]


Jilly Riley is a solo artist from South Elmsall, West Yorkshire, also known for her activism and art of many kinds! Her music is completely home made and original, with flavors of funk, soul, blues and latin……all wrapped in love and glazed with freedom. Organic soul, without modern intrusion. With a very
experimental approach, your ears will be warmed with sounds you may or may not have heard before…..with a percussion kit consisting of buckets, pans, food containers, bank cards……
Performing Refugees, the song she wrote in support of the event Rock for Refugees [VIDEO] at Unity Hall, Wakefield November 2015.
>> Discografia Jilly Riley
>> Global Harmony Family
>> Summer Scat FREE DOWNLOAD!!!