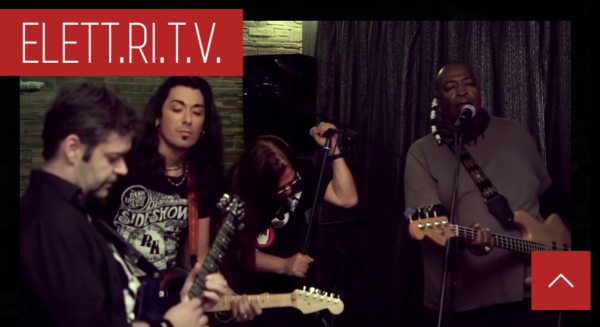 🎥#elettritv📲💻 Twin Dragons, band #rock #blues in circolazione dal 2002 formata dal bassista di origine afro-native-amerinde Nathaniel Peterson, hanno suonato concerti in giro per l' Europa, dai clubs ai festivals italiani (Pistoia Blues, Roma Estate, Flog Firenze, Naima Forli) e in Europa (Blues in Park ad Amburgo, Lucerna Music Bar a Praga). Il terzo cd della band intitolato "Sound of the Universe"
Nel video Twin Dragons plug and play "Road Dog"  con Nathaniel Peterson (Voce e basso) Nazzareno Zacconi (chitarra) Fulvio Feliciano (chitarra) special guest Pino Scotto (Voce) John Macaluso (Batteria) nello studio a Cupra Marittima sul mare adriatico nelle Marche.
Nathaniel Peterson nasce a Memphis nel Tennessee. Inizia a suonare il basso in giovanissima eta'. Ancora adolescente divide il palco con grandi della musica come Johnny Lee Hooker, Mitch Ryder, Rusty Day, Jim McCartey, Tim Buckley, Jimmy Reed, Howlin Wolf, Iggy Pop and Don Davis e molti altri. Nel 2005 esce il disco di Hubert Sumlin ,About them shoes, dove Nathaniel canta su tre brani accompagnato da musicisti del calibro di Keith Richards, Eric Clapton,Levon Helm La miscela dell' inconfondibile voce di Nathaniel e le varie collaborazioni tra cui la chitarra di Braido, fanno si che questa band sia veramente unica nel suo genere.