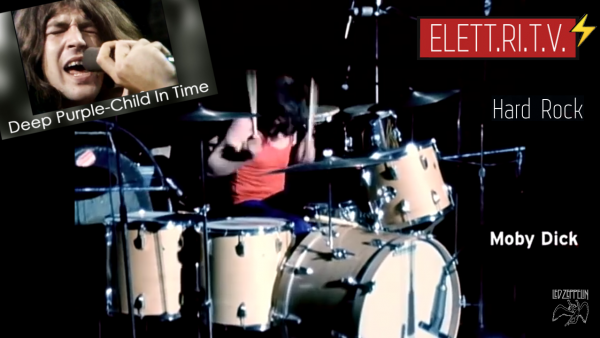 🎥#elettritv💻📲 Il magazine americano Billboard ha inserito la canzone "I Wanna Be Your Slave" dei Maneskin in cima alla hit parade della – Hot Hard Rock Songs chart Billboard.
Come si possono definire Hard Rock 2 minuti di cassa in battere e levare ogni quarto di una misura, tranne due parentesi di accenni di timidi assoli di chitarra elettrica?
L'arrangiamento del brano e' nettamente parte dell'universo del genere disco pop, con delle velature rock, completamente suonato strumentalmente invece che con i soliti suoni campionati digitali.
L'Hard Rock, e' il diretto discendente del Rock n Roll e del Rock blues psichedelico acid progessivo, i maggiori rappresentanti nel mondo sono stati i Led Zeppelin, Deep Purple, Black Sabbath, Cream, Ten Years After, The Who, The Jimi Hendrix Experience, genere l'Hard Rock da cui derivano l'Haevy metal, il Punk rock, il Glam rock, l'Alternative rock e il Grunge rock. Di certo Iggy Pop non avrebbe smentito l'uso di stupefacenti.
Dove sono i lunghi assoli di batteria e delle chitarre elettriche frutto di elevata abilita' tecnica? dov'e' la voce graffiante in falsetto?

[Maneskin's Global Hit 'I Wanna Be Your Slave' Tops Hot Hard Rock Songs Chart]
>> http://www.elettrisonanti.net/2021/05/23/maneskin-primi-classificati-alleurovision-con-zitti-e-buoni-a-rotterdam/
L'unico concerto in Italia dei Led Zeppelin e stato per il Cantagiro 50 anni fa il 05/07/1971 al Velodromo Vigorelli, insieme ai cantautori italiani, fu sospeso dopo i lanci di lacrimogeni all'interno del velodromo da parte della celere i reparti antisommossa della Polizia di Stato, durante una protesta di alcune persone che esternamente rivendicavano il diritto di entrare senza pagare il biglietto [VIDEO].