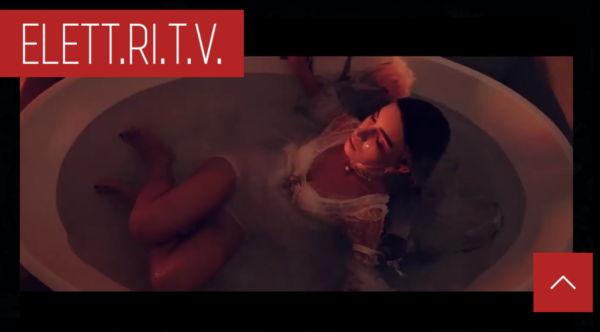 🎥#elettritv💻📲 Gli Ibridoma nascono nel marzo del 2001 a Morrovalle tra i paesaggi delle dolci colline sulla valle del fiume Chienti fra gli orizzonti dei monti Sibillini e il mare Adriatico, da un'idea del batterista Alessandro Morroni a cui si è subito unito il cantante Christian Bartolacci. Oggi il gruppo e' composto da Chriastian Bartolacci voce, Marco Vitali chitarra, Sebastiano Ciccale' chitarra, Leonardo Ciccarelli basso, Alessandro Morroni batteria, il loro genere spazia dal #metal #heavymetal all' #hard #rock.
La band nel 2005 esce con l'EP "Lady Of Darkness", nel 2007 gli Ibridoma entrano di nuovo in studio per registrare il secondo lavoro, "Page 26", che fin da subito incontra il favore della critica.
A giugno del 2008 il loro brano "Alone In The Wind" viene inserito nella compilation di Rock Hard. Nel 2009 inizia a lavorare sul primo full length "Ibridoma", al primo album segue un tour che dura per tutto l'anno, finché nel 2011 gli Ibridoma iniziano a lavorare al loro secondo album, prodotto da M. E. Baskette, pubblicato nell'aprile 2012 da SG Records. All'album segue un nuovo tour promozionale che porta gli Ibridoma a suonare con Rhapsody of Fire, Secret Sphere , Almah e tour da headliner nelle principali citta' della Grecia.
Nel 2014 esce Goodbye Nation mixato da Max Morton e pubblicato dalla SG Records. Il tour li vede aprire per i Sabaton in Russia e per i Queensryche in Italia.
Nel 2016 esce il nuovo album December mixato al Domination Studio di Simone Mularoni, dove comllaborano i due ex vocalist degli IRON MAIDEN Paul Di Anno e Blaze Bayley. Segue un tour che porta la band ad esibirsi fino a nord della Germania da apertura per Vinny Appice ,e poi di spalla a Doogie White ( Rainbow , Michael Schenker Group….)
Nel 2017 esce lo spilt album acustico diviso con la band umbra ADAMAS , progetto che porta la band a suonare in Grecia…..
Il nuovo videoclip in [VIDEO] sopra "Di Nuovo Inverno", e' il brano estratto dall'ultimo full-length "City of Ruins" in uscita dal 2018 via Punishment 18 Records….
>> Ibridoma canale [VIDEO] YouTube
>> http://www.ibridoma.com